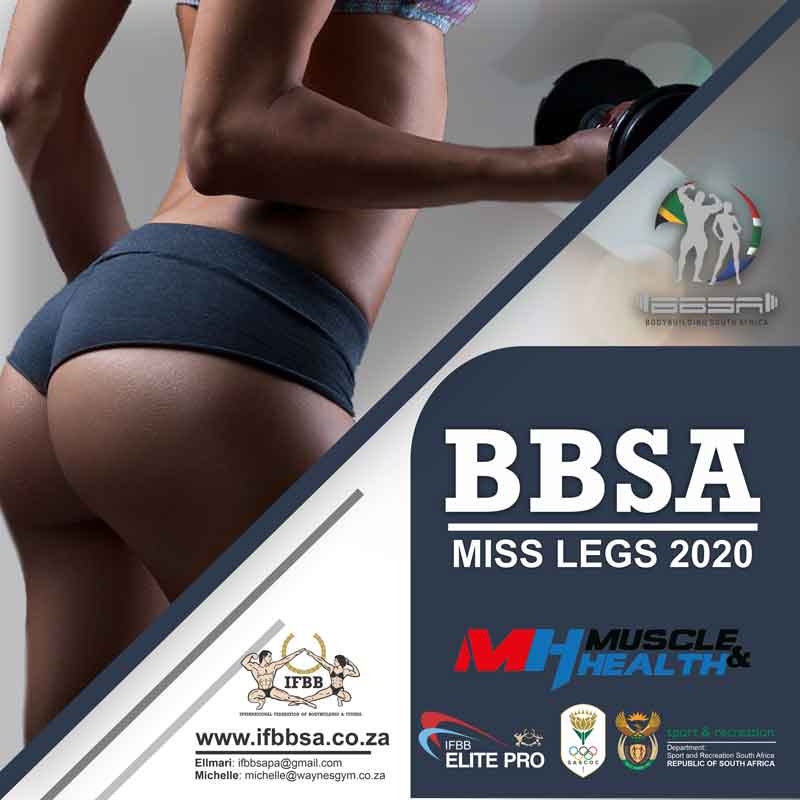 Registration: FREE
This is an online competition.
Complete the entry form on www.ifbbsa.co.za
Upload your video link.
Entries open 22 May 2020 and 30 July 2020
Height:

Up to and including 163cm Short Class
Over 163cm Tall Class

Winners will be decided by public vote.
Voting begin as soon as a video is uploaded on the web page. The sooner you enter the more votes you can get.